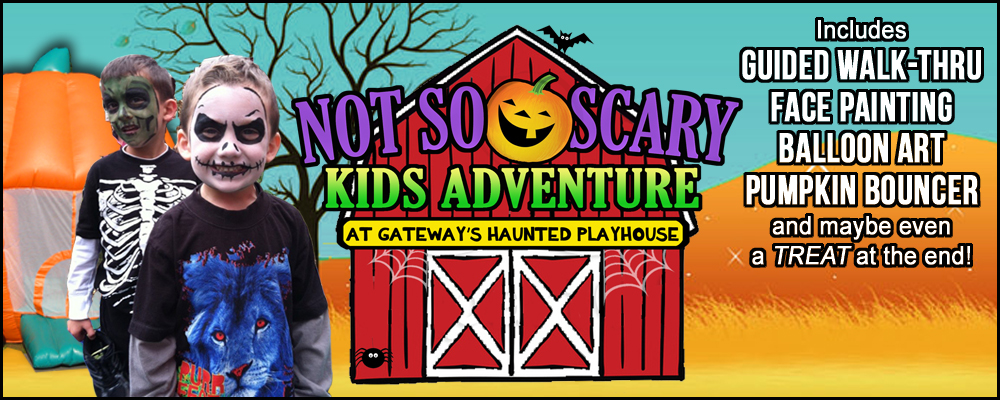 [series_data5] - [series_data6]
at [venue_name]
BUY TICKETS
Tons Of Family Fun!
Oct 8 & 9, 15 & 16, 22 & 23, 29 & 30
$10 Per Person
Includes guided Haunted House walk-thru, pumpkin bouncer, face painting, balloon creations, hay bale maze and coloring.


Come one come all, mini witches and warlocks, mini pumpkins and cats, mini monsters and fairies, mini superheroes and bats!

Take a stroll through our batty maze, with not so many chills and thrills, but with giggles and squeals, as you encounter some goofy creatures, bewitching tricks, and ghoulish delights. A cheerful guide accompanies groups through this well-lit tour and introduces fun characters along the way. Family-friendly tunes complete the atmosphere… there may even be a treat at the end!

COME IN COSTUME! Show everyone just how spooky and grim or valiant and prim you can be. This is a spooktacular event you don't want to miss!

Recommended for little ones and those children who may not quite be ready for the horrors of the nighttime Haunted Playhouse.